The awards, presented by the Chicago Athenaeum Museum of Architecture and Design and The European Centre for Architecture Art Design and Urban Studies, celebrate the world's best buildings of the past three years. HOK's seven winning projects span multiple building typologies, including transportation, healthcare, mixed-use, workplace and adaptive reuse.
The list of HOK's winning projects follows: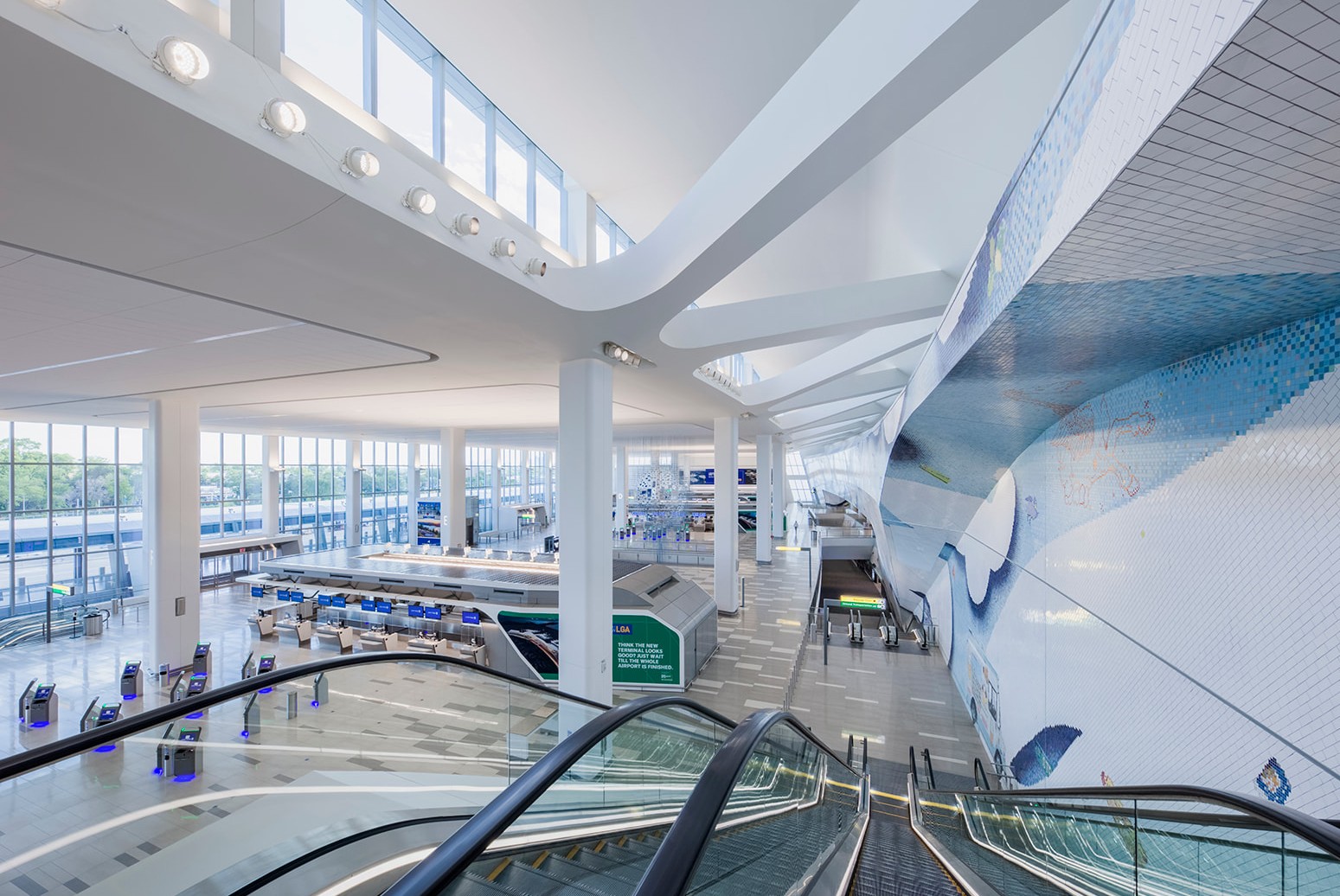 LaGuardia Terminal B sparked the radical transformation of New York's LaGuardia Airport, elevating it from one of the nation's least-liked airports to one of its best. Other recognition for Terminal B has included a Prix Versailles Award and Skytrax Award for the world's best new airport.
HOK's renovation of the JPMorgan Chase Tower breathed new life into a 75-story Houston landmark. Updates included a revitalized entrance plaza to better connect the building with the surrounding city and new lobby and conference amenities.
The Terminal 5 expansion represents the first phase of the O'Hare 21 initiative to modernize one of the nation's busiest airports. HOK's wing-shaped extension updates the original terminal, adding dramatic new views and daylighting and providing the airport the flexibility to accommodate new types of aircraft and amenities.
This adaptive reuse project transformed a long-vacant building listed on the National Register of Historic Places into a multitenant lab and office facility for St. Louis' burgeoning bioscience startup ecosystem.
As the most important new state building constructed in Sacramento in decades, the 10-story facility houses California legislative and executive officials and epitomizes the state's commitment to sustainable design. The all-electric, net-zero energy and net-zero carbon emissions facility has achieved LEED-NC Platinum certification.
Now under construction, this highly flexible and sustainable building will provide the National Institutes of Health with a new state-of-the-art facility for treating patients and researching disease.
This mixed-use business district represents the final phase of the Msheireb Downtown Doha, a 77-acre urban renewal that creates the world's first fully built smart and sustainable city center. HOK's design added 15 new buildings to the project, including offices, residences, retail, a hotel and a metro station.
In addition to the seven winners named above, four additional HOK projects earned Honorable Mention in this year's American Architecture Awards. Those projects are: Longfellow's Life Sciences Building Bioterra in San Diego; BioMed Realty's Life Sciences Campus in Foster City, California; the Kaiser Permanente Everett Medical Center in Seattle; and the Corporativo Neuchatel office building and plaza in Mexico City.